Crystallum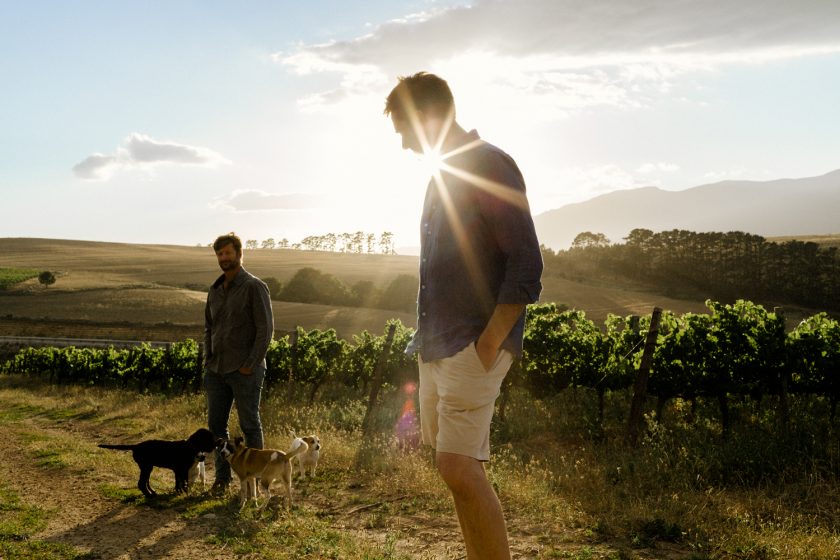 Brothers Peter-Allan and Andrew are the third generation of Finlayson winemakers, with their father Peter recognized as one of South Africa's most groundbreaking winemakers thanks to his pivotal role in founding Hamilton Russell Vineyards in 1979 and producing their first vintage of Pinot Noir in 1981. Peter Finlayson went on to form Bouchard Finlayson in 1989 as a collaboration with legendary Burgundy negociant, Paul Bouchard, where he remains as owner today. Both Hamilton Russell Vineyards and Bouchard Finlayson established Hemel-en-Aarde as South Africa's premier subregion for Pinot Noir production almost 40 years ago and Crystallum honors that tradition today. 
While both Andrew and Peter-Allan pursued other interests at university, they ultimately returned to the family business, albeit with a venture of their own. Founded in 2007, the first vintage for Crystallum saw the brothers only produce a few hundred cases of Sauvignon Blanc. In their second vintage, they embraced their father's legacy and the cool climate of the greater Walker Bay region by beginning to focus solely on Pinot Noir and Chardonnay, which they've now continued on with for over a decade.
Winemaker Peter-Allan Finlayson explains that, "[we] strive to find a balance between using old-world methods and traditions while keeping in tune with the vineyards we source our fruit from. This philosophy is followed through in the cellar, where we nurture what comes off the vines rather than manipulating the fruit to fit a predetermined outcome." Following a minimal intervention winemaking approach, the brothers allow all of their wines to ferment with native yeasts. Like most producers in South Africa, Crystallum began by sourcing hand-picked fruit from grape growers they trusted in their region of Hemel-en-Aarde and eventually transitioned to the long-term lease of the majority of their vineyards. However, they recently purchased their first vineyard, Shaw's Mountain, and after grafting Chardonnay onto its old vine Sauvignon Blanc rootstock, they utilized this fruit in the 'The Agnes' Chardonnay 2020, which we'll begin selling later this year.