Compañón Arrieta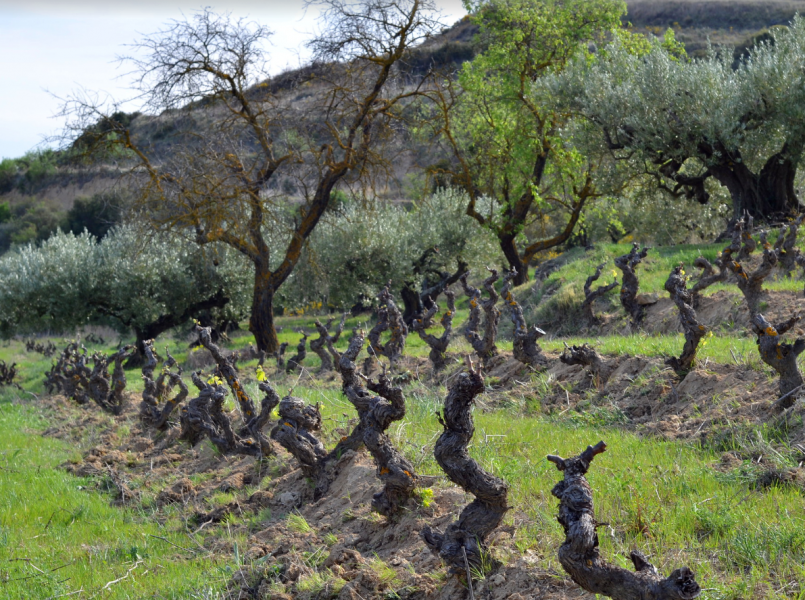 Gorka and Itxaso of Compañón Arrieta are at the head of a rejuvenation of the Rioja region, young winegrowers recovering their families old vineyards and making wines the old way.
Their estate is made up of 4 ha spread across 17 mini parcels, all of which bush pruned vines averaging 50 years of age under organic certification. These vineyards have been in their family for three generations but it wasn't until 1982 that they built their bodega and started making wine. In 2010, with Gorka and Itxaso at the helm, they started bottling their own wines under the Herrigoia label. The name is a reference to the part of Lanciego where their bodega and most of their vineyards are located. In Basque herri means town and goia means up, translated let's just say it means uptown higher grounds resulting in fresh wines with great acidity.
As Gorka's grandfather puts it, there's two types of soil in Lanciego: white and red. The white being calcareous clay and the red being very old primary soils of calcareous clay with high contents of iron oxide collected on the higher plateaus free of erosion. Generally speaking, the Alavesa sub-region is known for having the poorest soils in Rioja and within it, Lanciego probably the poorest of them all resulting in very low yields but very high quality grapes. It's young spirits like theirs that are giving Rioja some fresh air.