Bodegas y Viñedos Sentencia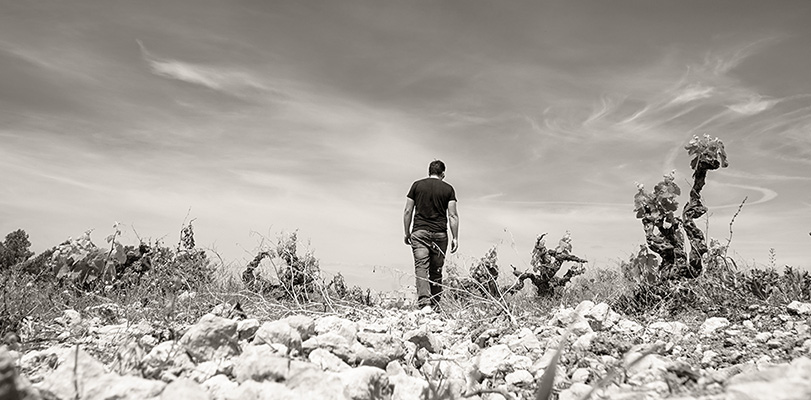 Alberto Pedrón comes from a long line of vine growers in Los Pedrones, a village of fewer than 200 inhabitants in the comarca of Utiel-Requena, Valencia. His most vivid memory from childhood is of the morning his father woke him before dawn to take him out to one of the family vineyards that had been freshly dusted with snow.
Over the years, many of these familial plots fell victim to the "restructuring" of Spanish vineyard land, whereby old plantations were pulled up and replanted with higher-yielding varieties from other parts of the world. In 2006, a 6-hectare plantation that had been tended by Alberto's father, grandfather and great-grandfather was similarly "sentenced to death", and he decided to take action. To save the vineyard and, by extension, a way of working and living, he would resurrect the family bodega.
Vineyards & Viticulture
The climate in this area is Mediterranean with some continental influence. The majority of the vineyards that Alberto cultivates are around 700 meters above sea level, a factor which helps maintain the freshness in the finished wines. The soils in the Los Pedrones vineyards are composed primarily of lacustrine limestone from the Miocene epoch, with sand and marl on the slopes and grey clay and gypsum in the valleys. Here, the primary varieties cultivated are Garnacha, Bobal and Royal.
While the majority of Alberto's holding are in and around the village of Los Pedrones, the Moscatel that goes into the Las Bairetas bottling comes from about 40 kilometers to the northeast in the Sierra de Chiva, the mountain range encompassed by the largest natural park in the province of Valencia. Here, Moscatel and Merseguera vines share space with olive and almond groves and the largest concentration of centenary carob trees in the world.
Farming Practice:
Practicing Organic