Bisson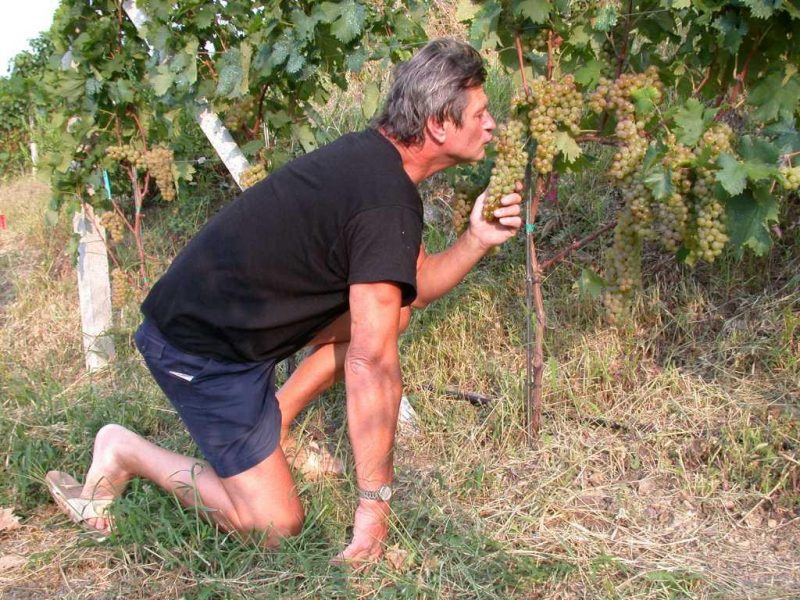 Enoteca Bisson was born in 1978 when Pierluigi Lugano fell in love with the wines of the Ligurian coastline. He began as a trader in small lots of bulk wine, later became a wine merchant and finally a grower in his own right. He now splits his time between his busy wine shop in Chiavari, the wine cellar and his vineyards.
For the grapes he purchases, he works hand in hand with local growers from pruning to harvest, then carefully vinifies the different lots of grapes. Lugano is a serious student of oenology and is an expert on the local grape varieties. His passion extends to the preservation of local traditions and this is reflected in the distinctive character and personality of his large range of wines from the Cinque Terre region.
It takes a heroic effort to cultivate vines on the steep slopes of the Ligurian coastline high above the Mediterranean Sea. Mechanization of vineyard tasks is out of the question and everything must be done by hand. Only truly passionate winegrowers are willing to carry on the traditions that have come down through the generations since the ancient Greeks first planted vines on the steep, stony slopes here. Lugano works closely with several small, local growers. He believes, as we do, that wine is made in the vineyards and he closely controls the work done in the field. Further, he has embarked on an ambitious program to purchase his own parcels in prime zones throughout the Cinque Terre and surrounding areas. He staunchly defends indigenous, and increasingly rare, grape varieties and works tirelessly to ensure that they do not disappear for future generations of wine lovers. He is in the forefront of the movement to prove the worthiness of the Bianchetta Genovese, the Alberola and Bosca as well as the scintillating Ciliegiolo.
The small but very well equipped cellar is designed so that each lot of grapes can be vinified individually. With the exception of an occasional experiment with barrel aging, Lugano vinifies his entire range of wines in stainless steel to preserve the essential fruit of each vineyard site and each grape type.