Akkeshi Distillery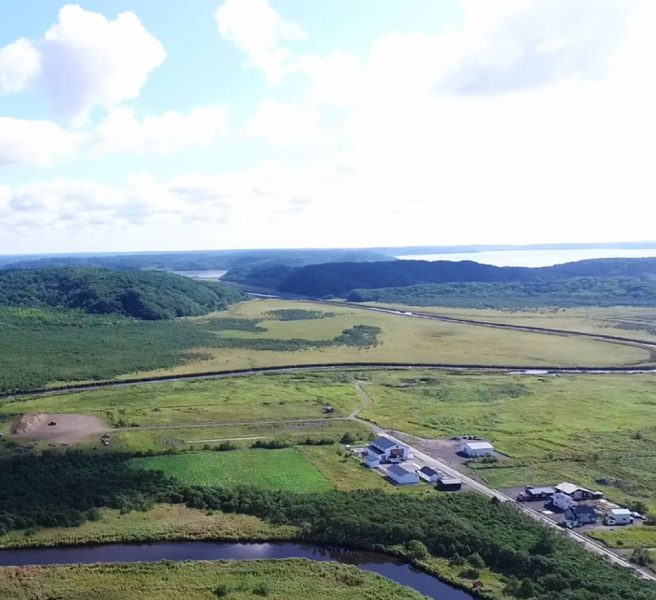 Established in 2016 in the city of Akkeshi on the northern island of Hokkaido, Japan, Akkeshi Distillery has quickly become one of Japan's most reputable whisky producers. Located in a cool, moist climate with frequent rolling sea fog coming off the marshes of the Bekan-Beushi wetlands, the distillery is situated in an environment similar to the Islay region of Scotland. Though inspired by the production of Islay Scotch, Akkeshi set out from the get-go craft whiskies with a voice of their own.
The journey from Akkeshi Distillery's founding to their first release is a remarkable lesson in patience. Test aging began in 2013 with unaged spirits sourced from existing Japanese distilleries to ensure the finished whiskies would display a unique profile which could be unmistakably identified as "Akkeshi." Location was paramount, and they chose to construct their distillery amidst wetlands with a layer of peat over soft, weak soil extending 50m below ground. Consequently, when construction began in 2015, it required a special approach, called the Columbus Construction Method, which involved replacing the soil beneath the building's foundation with Styrofoam infill for structural support.
A year later, distillation began on Akkeshi's Forsyth copper pot stills and in 2018, the distillery released its first whisky. With six stainless steel washbacks, water sourced directly from the pristine Homakai River, three aging warehouses (including one located on the Akkeshi Bay), and a wide variety of aging casks—from bourbon and sherry to Japanese Mizunara white oak—Akkeshi's limited release whiskies speak to the traditions of Islay Scotch with a distinctly Akkeshi interpretation of Northeast Japan's terroir.
The goal of Akkeshi Distillery is to blend traditional Scottish methods with the unique flavors of Akkeshi, Japan. With extremely unique aromas and flavors, these whiskies will be a delight to aficionados worldwide. Akkeshi Distillery is the true embodiment of craftsmanship and has become a leader in the illustrious world of Japanese whisky.