Aguerrido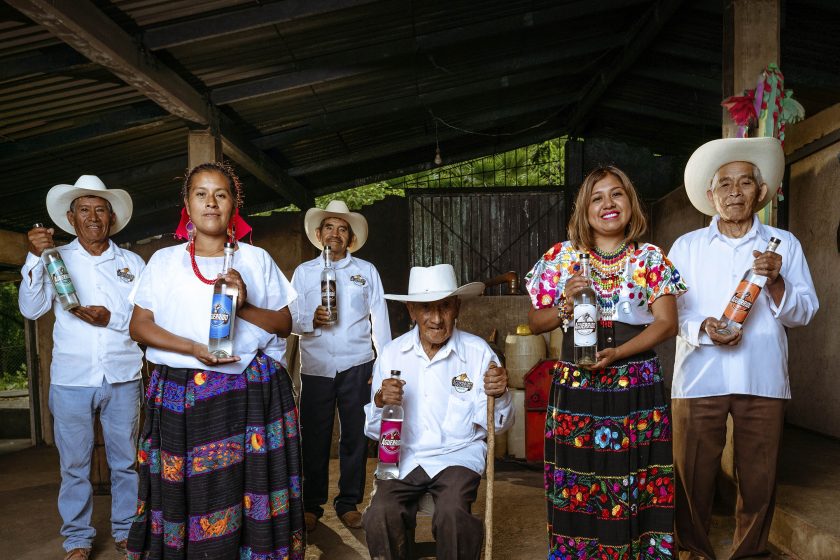 Aguerrido Mezcal Sociedad Cooperativa was formed in December of 2019, and the Aguerrido brand was launched early in 2020. Based in Chilapa, the capital of Chilapa de Álvarez, one of Guerrero's most prominent municipalities, the cooperative was formed by a group of maestros mezcaleros who had previously been a part of Sanzekan, a notorious collective of Guerrero producers formed back in 1990. Both groups are guided by fiercely egalitarian principles of economic and environmental responsibility, and every member shares an equal voice and income.
The state of Guerrero lies on the southern Pacific Coast of Mexico, nestled between Michoacán, Oaxaca, and Puebla. Its landscape is beautiful and rugged, ranging from the sandy beaches of Acapulco to the jagged mountains and canyons of the Sierra Madre del Sur. Tragically, a history of violent governmental oppression in the state has made Guerrero (meaning 'warrior') an effective home for large-scale drug production and trafficking. For much of the last decade, Guerrero has been ranked as the most dangerous state in Mexico, with the highest rates of violent crime and murder. In many rural communities today, to resist participation in the criminal economy is itself an act of defiance and rebellion.
Like its neighboring states, Guerrero has a long and storied history of producing mezcal, but the unique challenges faced by producers of traditional spirits in Guerrero, and particularly the challenge of bringing those spirits to the export market, cannot be overstated. To overcome those conditions—moreover, to create something lasting in spite of them—demands incredible courage and determination. It is nothing short of miraculous.
The name Aguerrido translates variously to "valiant" and "fierce", "veteran" and "experienced". The name is apt. The collective sees their work as part of the ongoing struggle of marginalized and often ignored peoples to maintain the living traditions of their ancestors, in the face of dangerous narcos and governmental neglect. Several of the founding members have been producing their own mezcal for over 40 years, against staggering odds. Even the launch of their brand was an exercise in resilience and adaptation, landing right at the start of the COVID pandemic. These are the "warriors" of Guerrero. For our part, we here at Skurnik Wines & Spirits are honored and thrilled to welcome Aguerrido to our portfolio of fine Mexican spirits!