Terry has returned from Germany after tasting at over 30 estates from the Mosel to the Pfalz and his latest vintage report is in!
How is 2015? It is the perfect vintage for its moment. The quick-and-dirty headline is, 2015 is very good, and it contains many great wines. 2015 presents as a strong, even robust vintage, muscular and ripped. It's easy to see into, easy to grok, but while the wines are sturdy they are rarely brutish. As a rule they aren't lacy or filigree, though they are often seriously complex.
So does 2015 favor dry wines or sweet ones? Neither! There are stunningly good dry wines and stunningly good sweet wines. We had been alerted that the vintage was "crunchy," and yes, its acids are prominent across the board. Geezers will remember the 1990 vintage, to which 2015 compares, though '15 benches an extra 75 pounds. Considering the climactic extremes of 2015, the wines are surprisingly heterogeneous.  Each time a sort of hypothetical "vintage norm" was identified there'd be an entirely exceptional and atypical collection that left me shaking my idiot head. Catoir, Dönnhoff, Spreitzer, Diel, Selbach – how did they make such wines?"
Find the entire 2015 Germany Vintage Report here!
THE WINERY OF THE VINTAGE IS:
If we take Dönnhoff's name out of "retirement" then it is clearly him, and I think this is really Cornelius' ascension-vintage, the one where he starts to work a tactile
alchemy. Similarly I can make a strong case for Selbach-Oster, but they're scooped the kudo so often of late that it may be time to retire their number also. Still, one stands in mute awe when faced with what they've both achieved.
I have a surprise for you. It was a surprise for me too. It's not as big a winery, and so the achievement doesn't denote the same degree of virtuosity or craftsmanship, and yet it was at least as miraculous and maybe even more so, especially following two very difficult crops. It's a sentimental beloved of mine, and I allow for that when I taste. But even then I was overcome. So, sybarites, give it up for the teensy little estate of Merkelbach, who slipped into some sort of apotheosis in 2015.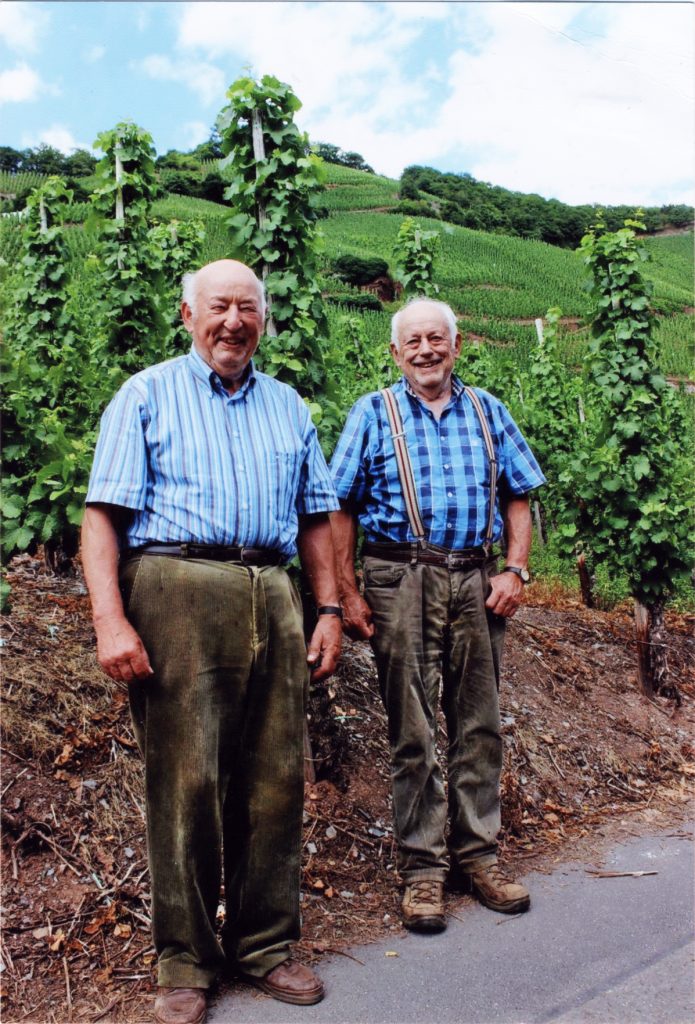 THE WINE OF THE VINTAGE IS:
(With Dönnhoff and Selbach included….)
Dönnhoff Hermannshöhle Riesling Grosses Gewächs
-or-
Selbach-Oster Riesling Schmitt
(without those two)…
Actually….Adam Sängerei Riesling Feinherb, an explosive and classic example of the future of German Riesling, endowed with every possible complexity and concentration.
RUNNERS-UP INCLUDE:
Schneider Niederhäuser Kertz Riesling Feinherb
Spreitzer Winkeler Jesuitengarten Alte Reben Riesling Feinherb (this represents an apex both of the domain and the Rheingau in general, as great as it can be in its particular way.)
Müller-Catoir Gimmeldinger Schlössel Rieslaner Spätlese
Von Winning 2015 Sauvignon Blanc "I"
Merkelbach Uerziger Würzgarten Riesling Spätlese #10
Selbach-Oster Zeltinger Sonnenuhr Riesling Spätlese 1-star