US-XLW-06-NV
Straight Rye, Laws Whiskey House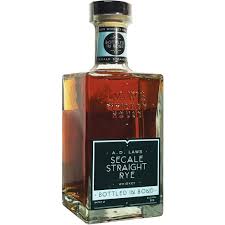 Laws Whiskey House is a fiercely independent Colorado distillery committed to producing the highest quality whiskey using local ingredients. Each batch is milled, cooked, fermented, distilled, and aged on-site, utilizing heirloom grains from family-owned Colorado farms. The practice of open-air, on-grain fermentation captures the essence of Colorado's terroir while the copper pot/column still hybrid produces a robust, grain-forward style of whiskey.
Producer:
Vintage:
NV
Country:
United States
Region:
COLORADO
Spirit Type:
Whiskey
| | | | |
| --- | --- | --- | --- |
| Sizes Available: | SKU | Case Size | Bottle Size |
| Full Bottle | US-XLW-06-NV | 12 | 750 |
| Half Bottle | US-XLW-06-NVH | 12 | 375 |
Tasting Notes
The unique terroir of the San Luis Valley in southern Colorado imparts a perfumed quality to the rye grain used for this distillate, while a mash including equal parts raw and malted rye produces a whiskey that balances the cereal qualities of malted grain with the assertive spice profile of its raw counterpart. The final result is a distinctly nuanced rye whiskey unlike any other. Laws Straight Rye has a mash bill of 95% heirloom rye and 5% heirloom barley, is aged over two years in new, 53-gallon, charred oak, and is bottled at 100 proof.
POS Resources
Request a shelf talker/case card