US-XLW-07-NV
Straight Rye, Bottled in Bond, Laws Whiskey House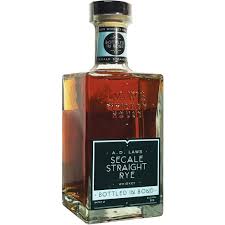 Laws Whiskey House is a fiercely independent Colorado distillery committed to producing the highest quality whiskey using local ingredients. Each batch is milled, cooked, fermented, distilled, and aged on-site, utilizing heirloom grains from family-owned Colorado farms. The practice of open-air, on-grain fermentation captures the essence of Colorado's terroir while the copper pot/column still hybrid produces a robust, grain-forward style of whiskey.
Producer:
Vintage:
NV
Country:
United States
Region:
COLORADO
Spirit Type:
Whiskey
| | | | |
| --- | --- | --- | --- |
| Sizes Available: | SKU | Case Size | Bottle Size |
| Full Bottle | US-XLW-07-NV | 12 | 750 |
Tasting Notes
For this bottling, A.D. Laws Rye Whiskey is aged over four years to meet the standards of the Bottled in Bond Act of 1897. Bottled in Bond requires that the whiskey be a product of a single season, using grain also harvested in a single season, made by one distiller at a single distillery, and aged at least four years in a federal government-bonded warehouse before being bottled at 100 proof. Adherence to these strict standards has resulted in the first Bottled in Bond Rye in Colorado History. This complex rye expresses cooling notes of mint and fennel, followed by sea salt, orange tea, brown sugar, and tobacco.
POS Resources
Request a shelf talker/case card