IT-XRG-03-NV
Liquore di Ginepro, Juniper, Rapa Giovanni
Rapa Giovanni distillery was founded by the eclectic, Giovanni Rapa in 1880. Situated in Deer Valley, Andorno Micca, in the province of Biella, and always there was its headquarters.  Giovanni was fond of flowers, herbs and plants, ultimately began distilling them into various drams to capture their beautiful aromas and organoleptic properties.
Producer:
Vintage:
NV
Country:
Italy
Region:
Piedmont
Spirit Type:
Liqueur
Spirit Sub Type:
Herbal
| | | | |
| --- | --- | --- | --- |
| Sizes Available: | SKU | Case Size | Bottle Size |
| Full Bottle | IT-XRG-03-NV | 12 | 750 |
Tasting Notes
Since the beginning of the 18th century in Piedmont, it has been customary to infuse juniper berries into alcohol to preserve their floral and digestive properties.  Ginepro has a distinct herbal quality reminiscent of genepy and Green Chartreuse, playing nicely with gin, tequila and most spirits for that matter!
Resources
Request a shelf talker/case card
Related Recipes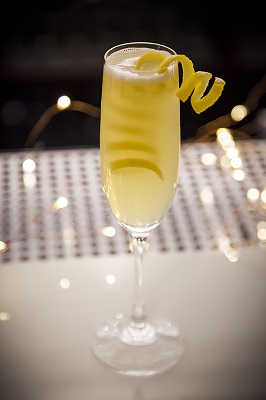 Borderies 75