Goldatzel Johannisberger Goldatzel 'Bestes Fass' Riesling Spätlese Trocken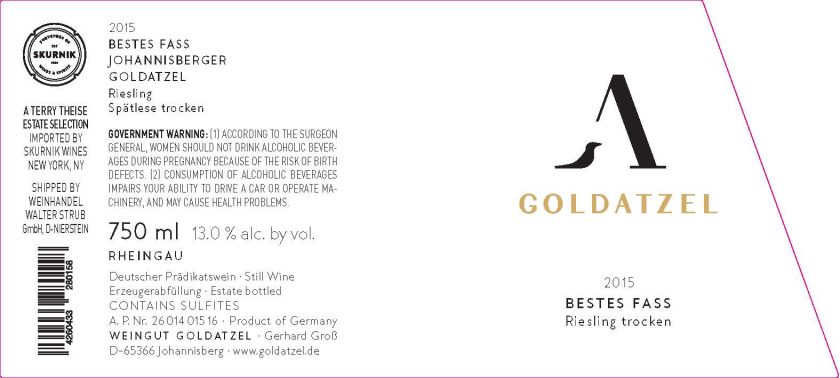 They offer their favorite dry (and off-dry) wines as "best cask," and the actual wine can change from year to year.
The estate "Goldatzel" also farms a vineyard named Goldatzel, a high-elevation site near the woods, which also receives less sunlight and is therefore among the last to be picked. I adore this vineyard, and have for years – to me it's the "GG" that ought to be and isn't. The wines are green and shady and crystalline, for lovers of finesse and detail; absorbing, aristocratic Rieslings.
And this one is beyond refinement, like Nigl's Goldberg without the caraway-seed, instead a cool flowery oolong, jade and orchid; tertiary mineral length. I wrote "It's like the albino emperor of a nation of herbs." I think I know what I meant by that….
Info
Farming Practice:
Sustainable
Sizes Available
| | | |
| --- | --- | --- |
| Full Bottle | DE-GLD-09-20 | 12/750ml |