Kruger-Rumpf Münsterer Im Pitterberg Riesling Kabinett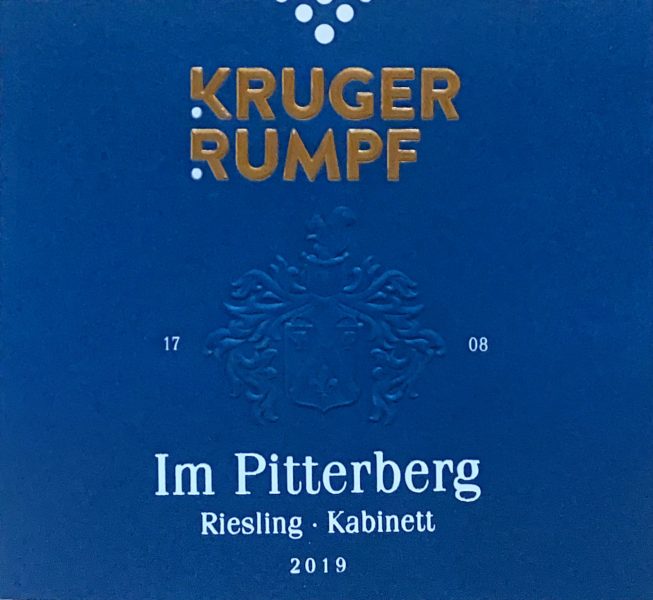 Region: Nahe
Village: Münster-Sarmsheim
Grape: Riesling
Vineyard: Im Pitterberg Grosse Lage (Grand Cru)
Soil: phyllit (slate)
Production:The grapes for this wine were gently pressed for over ten hours and then spontaneously fermented in an old piece barrel (1,200l wooden barrel). Fermentation is stopped by racking from barrel to barrel.
Im Pitterberg
Pitterberg lies in a small convex slope in the upper Nahe Valley in the middle of the Pitterberg vineyard. The south facing site is ensured sufficient sunshine that warms the grey Devon slate and its weathered debris. The soil is highly mineral; very fine loam covers the slate. The soil is well-drained and holds little moisture, which can lead to dryness in summer. Nighty fall winds are diverted by hill. Im Pitterberg is located in the heart of the Pittersberg and is probably the best location for Kruger-Rumpf. The densely planted vineyard (approx. 7,500 vines per hectare) was planted in the 1960s.
Sizes Available
| | | |
| --- | --- | --- |
| Full Bottle | DE-KRF-31-20 | 12/750ml |
Press & Reviews
Wine Advocate
"The 2020 Münsterer Im Pitterberg Riesling Kabinett is clear, fresh and flinty on the nose that shows elegant and discreet fruit. On the palate, this is a light, pure, fresh and juicy but also mineral and mouth-tickling Kabinett in a really filigreed, charmingly fruity style. Stimulating but still very, young. 8.5% stated alcohol. Natural cork. Tasted in January 2022."
REVIEWS FROM PAST VINTAGES