FR-XSD-01-NV
Escubac, Sweetdram
Sweetdram, the London-based duo of Daniel Fisher and Andrew McLeod Smith, met getting their Masters in Distillation from Edinburgh University.  The two set out to create liqueurs relevant to modern drinkers and bartenders. It all started with a concept: rethink liqueurs in style and category, meaning, looking past tradition.  That meant not trying to imitate other producers and products or pigeon-holing ideas just to fit the typical expectations.  While painstaking research is done in their London laboratory, the team chooses to "pop up" in ancillary distilleries for use of alternative equipment and promote collaboritive efforts.  Thus far they have worked in collaboration with Distillerie Combier in France (Escubac), as well as King's County in Brooklyn (Cherry Moonshine).  We look forward to the future collaborations of these talented gentlemen!
Producer:
Vintage:
NV
Country:
France
Region:
Loire
Spirit Type:
Liqueur
Spirit Sub Type:
Liqueur
| | | | |
| --- | --- | --- | --- |
| Sizes Available: | SKU | Case Size | Bottle Size |
| Full Bottle | FR-XSD-01-NV | 12 | 750 |
Tasting Notes
14 botanicals, including caraway, clove, cardamom, nutmeg, citrus, and more, are macerated then slowly distilled to provide the base that will become Escubac.  This dram is lightly sweeten with raisins, vanilla and a small amount of sugar, before being colored straw-yellow with a small quantity of saffron.  Because Escubac lacks the quantity of sugar often associated with liqueurs and clocks in at a near full 34%abv, Escubac can be consumed as a modifier or a base spirit, giving the home and professional bartender more control and mixing flexibility.   Sip Escubac like a nice whisky or mix it with tonic and a slice of lemon for a twist on a G&T.
POS Resources
Request a shelf talker/case card
Related Recipes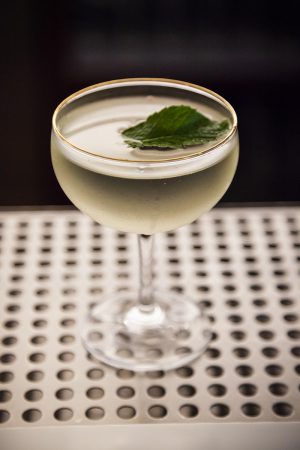 Fan in the Icebox