Dorsheimer Burgberg Riesling Auslese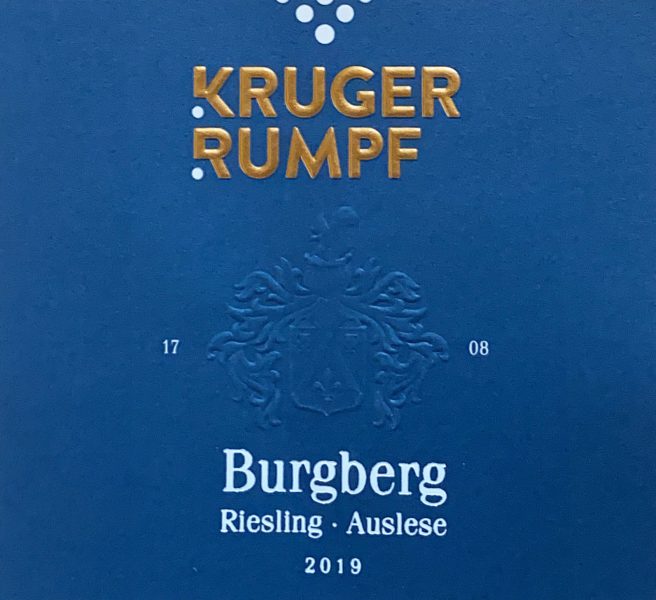 Grape: Riesling
Region: Nahe
Vineyard:  Burgberg Grosse Lage (Grand Cru)
Soil:  Quartzite and volcanic rock
Production: Natural fermentation in stainless steel. Fermentation is stopped by racking.
Burgberg 
In a side valley between Münster-Sarmsheim and Layen Castle is the less than five hectare steep hill Burgberg – one of the most exciting terroirs in the Nahe. Burgberg is a steep slope with a 20 to 60 percent gradient that faces south and southeast. It lies between 130 and 190 metres a.s.l. just below the Burg Layen fortress ruin. Its convex form is surrounded by rock faces that protect it from winds coming from the north, west and east thus capturing the warmth of the day in the vineyard. The soil of this four-hectare Grand Cru is comprised of iron-rich loam with a high share of Taunus quartzite, slate, and pebbles. Because cold air is trapped here on frosty winter nights, the foot of the slope is ideally suited for the production of ice wine. The name, which gives reference to the Burg Layen fortress, has existed since the 14th and appeared for the first time in the land cadastre in 1819.
Sizes Available
| | | |
| --- | --- | --- |
| Full Bottle | DE-KRF-50-21 | 6/750ml |
REVIEWS FROM PAST VINTAGES