Goldatzel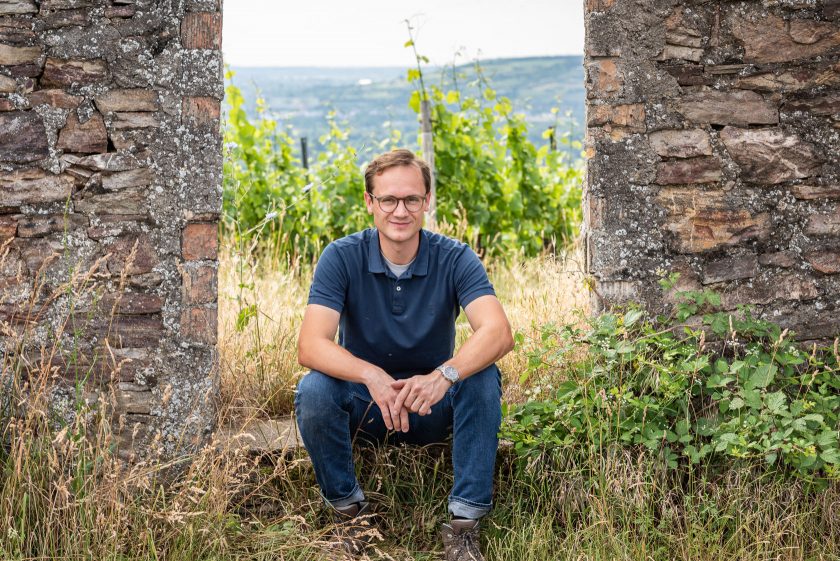 Weingut Goldatzel (14 hectares)
Johannisberg / Rheingau / Germany
Weingut Goldatzel is a tiny but formidable estate in the town of Johannisberg in the middle Rheingau. Vineyards here are not directly on the Rhine, but slightly above the river offering a stonier soil and cooler climate for grape growing. While a family history of viticulture in the region dates back to 1640 under the old family name of Claudy and then eventually Klein, as of 1948 the Gross family. Gerd Gross and his wife Andera were the first to produce wine under the Goldatzel name, and today their son Johannes oversees the estate. While Johannes brings some youthful excitement to the quiet estate, he has dedicated himself to the more traditional vineyard and cellar work of his father. Goldatzel translates to "Golden Magpie" and comes from the name of a vineyard in Johannisberg. Folklore claims it was the place where an Atzel (magpie) dropped its stolen golden treasures, hence the name today.
The gentle nature of the Gross family extends through every aspect of their winemaking and viticulture. Soil health is extremely important; herbicides, insecticides, botryticides, and copper are never used. Manure is spread in all the vineyards, and cover crops grow between the vines to protect the healthy humus formed below.
During harvest, everything is hand-harvested and rigorous selections happen in the vineyards. Upon the grape's arrival at the winery, everything happens by gravity, the most gentle way to move and press the whole bunches, and then fermentation occurs in stainless steel or Stückfass, depending on the character of the wine. Oxidation of the juice is encouraged and sulphur is not added during this period. The time on the lees is not an exact science, instead decided by taste and feeling, though the wines are typically bottled in late spring/early summer of the following year to preserve the freshness of the fruit.
Vineyard Area: 12 hectares
Annual Production: 110,000 bottles
Founded In: 
Top Sites:

Johannisberger Goldatzel: Loam, loess, quartzite
Johannisberger Vogelsang: Gravel, sandy loam
Johannisberger Hölle: Loam, quartz and some iron rich earth
Winkeler Hasensprung: Deep loess, loam with chalk, quartz and slate
Geisenheimer Kläuserweg: Loam, marl, chalky clay

Grape Varieties: 76% Riesling, 22% Pinot Noir, 2% Grauburgunder, Frühburgunder, and Orleans