Vinn Distillery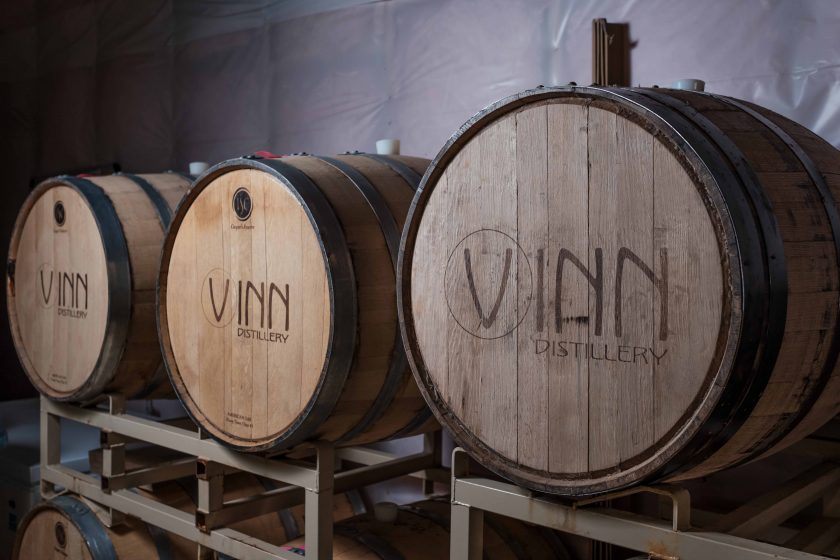 Vinn Distillery was founded in 2009 in Wilsonville, Oregon, by the Ly family. Drawing upon seven generations of spirits and distillation knowledge, they have established the first baijiu [bye•joe] distillery in America and produce a range of rice-based distillates—most notably rice aroma style baijiu. Vinn is the shared middle name of Kim Trinh and the late Phan Ly's five children, and translates to "infinite," a fitting name for a family who has persevered incalculable hardship to carry on the traditions and heritage of their ancestors through the production of baijiu.
The Ly family emigrated from China to a small, primarily Chinese village in Quang Ninh Province, North Vietnam, four generations ago with hopes for a better life. Unfortunately, the Sino-Vietnamese war drove the family—including Phan and Kim's five children, all under nine-years-old at the time—out of Vietnam in 1978 with little more than the clothes on their backs. Forced to travel on foot for days at a time with armed soldiers lining the dirt roads to move them along, they sought refuge in a small farming village in Southern China. Here, they collaborated with the villagers on a plan to escape from China to Hong Kong using Phan Ly's sailing prowess. After six months of saving, the Ly family and the villagers looking to escape, pooled their money and bought a fishing boat. Phan Ly helmed the boat and navigated the treacherous open seas on a harrowing 57-day journey. Despite perilous conditions, the family arrived safely in Hong Kong in 1979 where they lived in a refugee camp for six months before receiving sponsorship by Frog Pond Church in Wilsonville, Oregon, and were finally able to immigrate to the US.
Regardless of country in which they have lived, the Ly family has carried on the knowledge and traditions of their ancestors by producing baijiu wherever they went. The most consumed spirit in the world, baijiu, which literally translates to "white alcohol," has historically been used for religious ceremonies, celebrations, medicine, and even as a cooking ingredient. While the majority of baijiu is distilled from sorghum, one of the four primary styles, or aromas, is rice aroma baijiu which is made from rice. This style is associated with southeastern China and is similar to rice distillates found throughout Southeast Asia, including northern Vietnam.
With a seven-generation history of distilling in Vietnam and China, the Ly family has continued their tradition of distilling baijiu in the US. This is especially notable because Vinn is the only distillery producing baijiu in America, a spirit otherwise tightly regulated by the Chinese government. Because the Chinese government partially owns all Chinese brands and controls production as well as global distribution, Vinn Distillery is the only family-owned independent producer of Baijiu available in the US, as well as the only producer of the lighter rice aroma style to be found stateside.
All of Vinn's spirits are handcrafted from grain to bottle under master distiller Kim Trinh and daughter Michelle Ly, in small batches from just three ingredients: non-GMO rice from northern California, water, and a rice-based starter culture called qu (pronounced "chew"). Their baijiu sees a parallel fermentation period between three and six months depending on the expression. While the distillery employs the use of column, Genio, and pot stills, the latter of which were fabricated by Phan Ly with the help of a welder, all of their baijiu is pot distilled and they may rest their expressions up to three years before bottling without chill filtration. Truly a labor of love, Vinn Baijiu is crafted to honor the ancestors of the Ly family.