Rocca di Montegrossi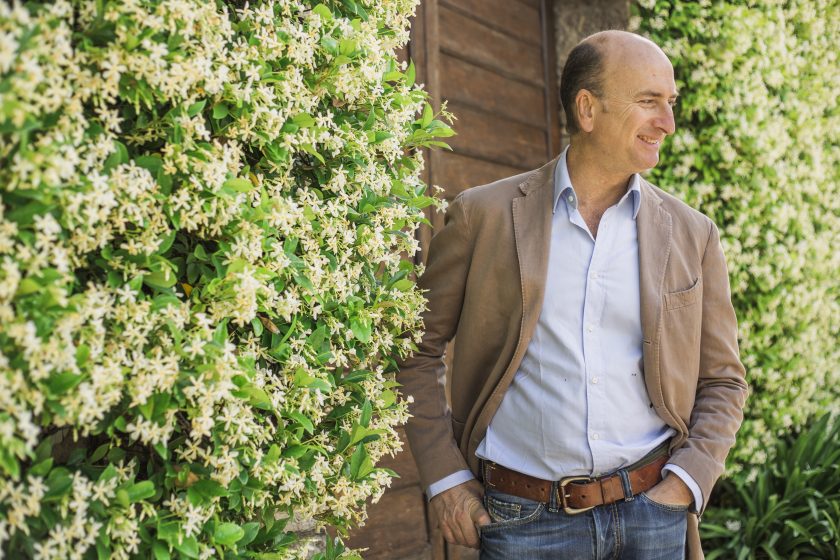 "Marco Ricasoli-Firidolfi's 49 acres of vineyards lie in the Monti area of the Chianti Classico commune of Gaiole. San Marcellino, his top vineyard, comprises rocky soils–a mix of friable schist called galestro and a form of limestone called albarese, plus clay. Sangiovese from this area possesses a strong backbone and mineral expression and is capable of long aging. That comes through in this muscular wine, full of blackberry, tar, and iron flavors in a tightly wound structure. The blend, with a bit of Pugnitello, is fermented in cement vats and aged in large, conical oak vats." – Wine Spectator Top 100 Wines of 2021
The Ricasoli name is inextricably linked not only to the history of Chianti, but also to the history of Tuscany. Geremia, the founder of the Ricasoli-Firidolfi family, established a castle (or Rocca) at Montegrossi in the 7th century AD. In 1141, Castello di Brolio passed into the family holdings and the Ricasolis entered into the wine business. It was here that the so-called "Iron Baron" Bettino Ricasoli created the "recipe" for Chianti in 1872. Fast forward to today, and his relative, Marco Ricasoli-Firidolfi, is once again making history in the family's ancestral lands.
Marco's father planted the San Marcellino vineyard at Rocca di Montegrossi in 1966, coincidentally the year of Marco's birth. With the tragic passing of his father in 1972, Marco's mother took over production of the wines, which gained international fame in the 1970s and 1980s. Marco joined the estate in 1994, and dedicated himself to crafting great wine. To that end, he built a new cellar for Montegrossi in 1999, including a space to age his beloved vin santo, and also honed his philosophy of wine production. Quality would always be paramount, but respecting the environment and conserving natural resources was also of crucial importance. In 2006, he started the laborious process of converting to organic viticulture, which was completed in 2010. Marco uses solar panels to source some of the energy necessary for his cantina, while the remainder is exclusively from certified renewable sources. Large cisterns are also used to gather rainwater for farm work in order to save precious drinking water.
Rocca di Montegrossi is located in Monti in Chianti close to the Romanesque church of San Marcellino. Long regarded as one of the finest sections of Chianti Classico, Montegrossi boasts such neighbors as San Giusto a Rentennano, Badia a Coltibuono, & Il Palazzino. The estate encompasses about 100 hectares; 20 of which are planted to vine, another 20 are olive groves, and the remainder is forest. The vineyards are on gentle south and southeast-facing hillsides with calcareous loamy soils, at elevations between 340 and 510 meters above sea level. The primary varietal is Sangiovese (13 hectares), followed by Merlot (2.5 hectares), while the remaining 4.5 hectares are planted to Canaiolo, Colorino, Cabernet Sauvignon, Pugnitello, and Malvasia Bianca del Chianti.
The estate produces two wines with the Chianti Classico designation. Both are based on Sangiovese, which in this area yields an extremely elegant, balanced wine with pleasant minerality. To further increase the complexity of the wines, three complementary indigenous varieties are added: Canaiolo, Colorino, and Pugnitello. Geremia is the estate's IGT wine comprised of 70% Merlot with 30% Cabernet Sauvignon, and a rosato is also produced in small quantities. The crown jewel of the estate is the vin santo, produced in a painstakingly traditional manner according to Marco's mother's original specifications.  Marco is assisted at the estate by consulting enologist, Attilio Pagli.
Farming Practice:
Certified Organic