Giacomo Grimaldi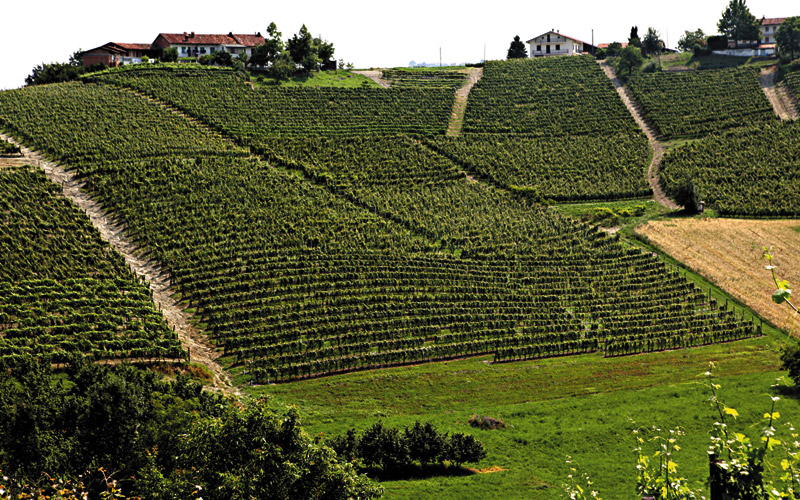 "Given the quality of his wines, I am amazed at how under the radar Ferruccio Grimaldi remains within the Barolo landscape. Grimaldi excels with juicy, fruit-driven Barolos endowed with terrific balance and harmony." – Antonio Galloni
Piedmont producer Giacomo Grimaldi produces wines of outstanding quality from holdings in the townships of Monforte d'Alba, Novello, and Barolo. Founded in 1930 by Ernesto Grimaldi, the estate was later passed to his son, Giacomo, in the mid-1980s. As was common at the time, Giacomo sold the majority of the grapes in bulk, leaving only a small portion to be bottled and sold under the family name. However in 1996, his son Ferruccio took over the business and moved it in a new direction by producing wine exclusively from the family's vineyards and strategically increasing their holdings from 1.5 to over 10 ha.
Vineyard care and management is of the utmost importance to Ferruccio, who is renowned in the region for his viticultural precision. Over the last two decades, he has worked to integrate clonal selection and green harvesting into his vineyard practices in order to bring the estate's wines to the next level of quality. In the winery, fermentation takes place in temperature-controlled rotofermenters before the wine is aged in a combination of small French oak barriques and larger casks. Only 50,000 bottles (on average) are produced per year, including the critically acclaimed Barolo crus (Le Coste and Sotto Castello di Novello), which frequently receive top scores from wine critics.
We are thrilled to welcome Ferruccio and the wines of Giacomo Grimaldi back to the Skurnik portfolio!
Farming Practice:
Sustainable