Chalone Vineyard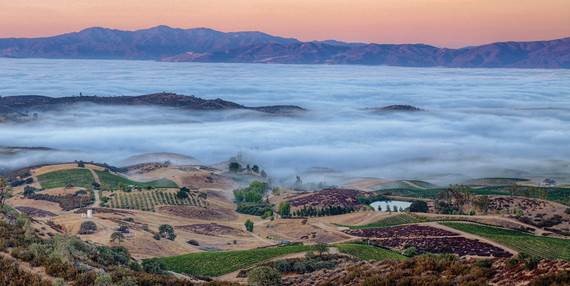 Perched at 1,800 feet above the Salinas Valley, the rugged Chalone Vineyard sits at the base of an extinct volcano on the Gavilan Mountain Range. The original vineyard was planted in the 1890's by Frenchman Charles L. Tamm, who wandered California seeking out the limestone-based soils similar to his native Burgundy. In 1919, Tamm planted what is one of the oldest producing grapevines in Monterey County to this day.
In 1964, the property was purchased by California wine pioneer Dick Graff who was attracted to its well-drained ground, limited rainfall and low crop levels. Under the ownership of Dick and his brothers John and Peter, the first vintage under the Chalone label was created in 1966, which would become a benchmark for California Chardonnay. Soon after, a young and talented Michael Michaud graduated from UC Davis and signed on as winemaker, remaining at the estate until 1997. With the intention to produce a Burgundian-style Chardonnay in California, Graff and Michaud began introducing some of the earliest barrel-fermented wines in the United States. Over the next two decades, new vineyards were planted, caves were dug into the hillside, and the winery was upgraded from a converted chicken shed to its current location.
Famously and notably, during the 'Judgement of Paris' tasting in 1976 – where top French wines were tasted blind against rivals from California – Chalone's Estate 1974 Chardonnay placed third. Since then, the estate has become an icon, crafting exceptional wines from vineyards with distinctive characteristics, earning Chalone its own AVA designation in 1982. The appellation is dry, with an average rainfall of less than 15 inches annually and regular dramatic climate changes. Although the AVA is part of Monterey, it sits above the fog line for much of the day which typically means intense sunlight tempered by the mists and cool air from the Pacific Ocean. Temperatures can swing from an intensely hot 90 degree day to a considerably cooler 50 degree night throughout much of the growing season. These environmental elements combined with the unique soils produce wines with a great deal of complexity and sense of place.