Cantina del Taburno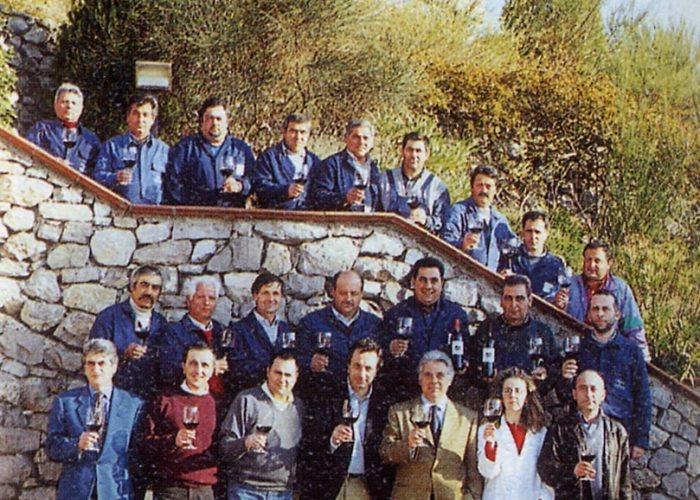 "Cantina del Taburno is one of Campania's most promising estates…The top wines compete with the best being made anywhere." — The Wine Advocate
Southern Italy was the frontier of modern viticulture on the European mainland when the Greeks established the first organized plantings thousands of years ago. Unfortunately, for much of the last century, southern Italy has been considered a vinous backwater, with a handful of large producers dominating winemaking in Campania, Puglia and Sicily. While some of the wine was good, the prevailing attitude was quantity over quality. The last decade has seen a vivid resurgence in quality winemaking; while some have chosen to replant ancient vineyards with international grapes, native varietals such as Uva di Troia, Nero d'Avola, and Aglianico continue to be cultivated and elevated by a core of passionate wine producers who are making serious world-class wines. From mountainous, windblown Campania to the fertile slopes of Mount Etna to the arid plains of Puglia, southern Italy offers a fascinating array of flavors and styles at fabulous prices!
Campania's Aglianico del Taburno DOC in the province of Benevento, is an excellent source of Aglianico – and at very attractive prices. The region, north of Naples at an elevation of 1,000 feet, has a long growing season, hot days and moderately cool nights. Volcanic soil supports the vines. The Aglianico from this area is fruit-driven, approachable, and ready to drink in the shorter term. Cantina del Taburno is the leading producer in the zone, with two excellent-value Aglianicos: the "Fidelis" and the old-vines all-barrique aged "Delius". Since 1999, winemaking at this site has been the responsibility of Professor Luigi Moio of the University of Naples, who previously oversaw production at Feudi di San Gregorio.
Cantina del Taburno offers technical assistance to the 300 viticulturists associated with the Agricultural Union of the Province of Benevento. In addition to this service, Cantina del Taburno encourages and assists local producers to work with indigenous varietals of fruit. Cantina del Taburno is strictly controlled by the public bodies of the Campania Region. Furthermore, Cantina del Taburno is associated with the University of Portici (Naples) and has an on site analysis laboratory and a laboratory for micro-vinification. Many students use the facility to do research, write their theses and work on-site.
Vineyard management: Integrated insect and disease control is carried out by all members in the association. Copper and sulfer-based products are used sparingly to control pests and molds. To fertilize, cover crops are left between the rows of hillside vines, and organic fertilizers are used when necessary. Low doses of SO2 are added to the wines to preserve their freshness and ensure quality.
View Producer Site