Boccadigabbia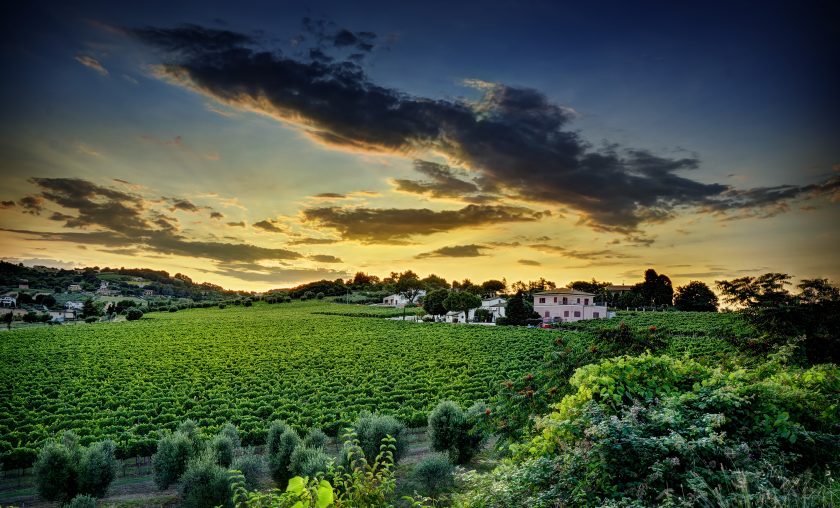 Boccadigabbia is one of the leading estates in the Marche. Many of the estate's vineyards are planted with international varieties, a tradition that dates back to Napoleonic times. Over the years the French varieties have become quite acclimated to the local soil and microclimate, resulting in wines of unusual pedigree.
-Antonio Galloni, Wine Advocate
In 1956, when Mariano Alessandri purchased Boccadigabbia, he was buying a unique piece of Italian history. The estate had been the property of the Bonaparte family since the First French Empire! Boccadiabbia's 10 hectares, planted entirely to the vine, are located in the Castelletta di Fontespina district, on the first hills that rise from the Adriatic sea towards the ancient village of Civitanva Alta in the Marche. Elvidio (Elvio) Alessandri, Mariano's son, is at the helm today, assisted by his three sons, Lorenzo, Francesco, Agnese, and daughter Federica.  Though the estate first achieved notice with their critically-acclaimed Cabernet 'Akronte', the family has worked diligently in recent years to shed the influence of Boccadigabbia's imperial past and promote the importance of native grapes, best expressed by the unique terroir of the Marche.
Many of the vineyards of Montepulciano, Sangiovese and Ribona enjoy open exposure to the south, yet due to the proximity and moderating influence of the sea, the wines possess both a cheerful depth of fruit as well as tension and restraint.  Elvio is particularly enamored of the rare Ribona grape, of which there is barely 100 hectares planted in all of Italy! Rosso Piceno, the estate's most prominent wine, is sourced from about five hectares in sandy clay soils of moderate elevation at about 180 meters. Emiliano Falsini joined the team as head enologist in 2010, implementing traditional vinification methods, modifying the oak regimen to use of 2nd and 3rd passage only, and ensuring the strict use of environmentally sustainable practices.