Beelgara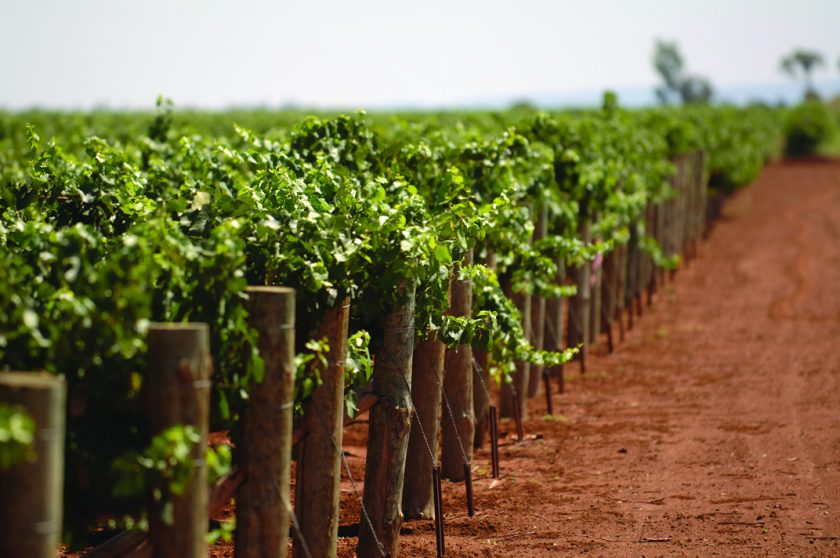 Beelgara has a long history as a winery dating back to 1930, when it was founded by Italian immigrants. Located in the Riverina Wine District of New South Wales, the winery has a rich resource in local quality fruit as well as sourcing from other vineyards. The climate is generally hot and dry with rainfall spread relatively evenly throughout the year. The Riverina is slightly cooler than the South Australian Riverland and Victorian Murray Darling regions. Grape growing is reliable and yields are moderate to high with a minimal disease load.
Wines are made by Rod Hooper, an accomplished winemaker with over 30 vintages to his name. A graduate of Roseworthy Agricultural College with a Bachelor of Oenology, Rod gained international winemaking experience with vintages in California, France and Germany. He has worked as winemaker for Penfold's, Hardy's, Goundrey and Leasingham.
Beelgara practices sustainable vine growing and winemaking. Vines are drip irrigated with soil moisture probes for automated and efficient water use; inter row mulching practices improve soil water retention and reduce evaporation; organic composts are used as fertilizer; and soil structure is improved by the recycling of grape marc from the winery, multi-row management to reduce soil compaction and fossil fuel use, and sheep grazing during winter for weed control.
In the winery, practices include recovery of lees using specialized filtration systems; recycling of earth/lees and tank washings for recovery of tartaric acid and cream of tartar; recycling of cardboard and glass from the bottling and packaging process; use of lightweight glass where possible; and use of easily biodegradable cleaning agents.
Inland New South Wales is a prolific Australian growing region. Beelgara's wines are a welcome refreshment from Aussie styles popular 10 years ago. Crisp, acid-driven, very moderate alcohol and little to no new oak, they're geared at everyday drinking and very friendly price-point.
Farming Practice:
Sustainable